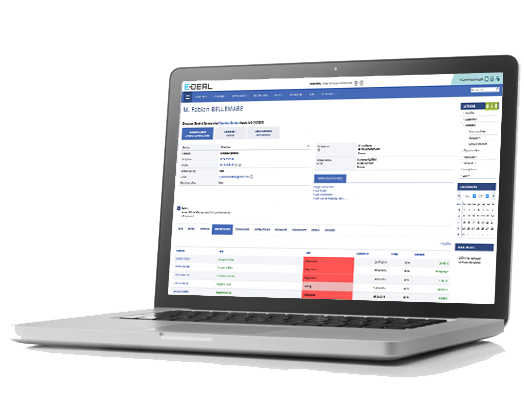 Sales
E-DEAL CRM, the innovative CRM solution for your sales force
Customer database, commercial activity, business opportunities, portfolio of offerings, etc., E-DEAL CRM boosts sales team productivity.
Whether in the office or the field, sales people have a 360° view of their customers and prospects, as well as their offerings. They can also segment their database in order to launch multi-channel marketing activities.
For more information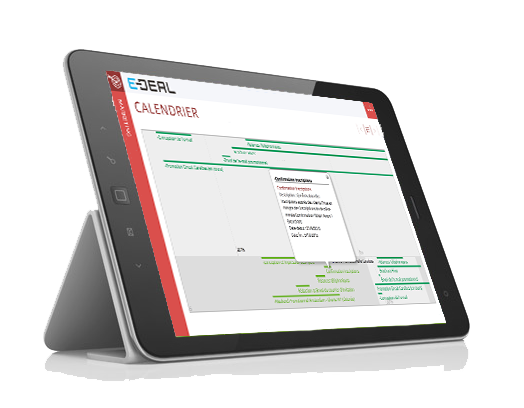 Marketing & Communication
E-DEAL CRM, the marketing software essential for generating leads
To help manage direct, digital and web marketing campaigns, event planning, lead nurturing, etc., E-DEAL CRM provides the tools essential to the generation of leads.
With the E-DEAL CRM solution, marketing professionals have access to a number of features including e-mail shots, e-reputation monitoring, product catalogs, and Internet user monitoring.
For more information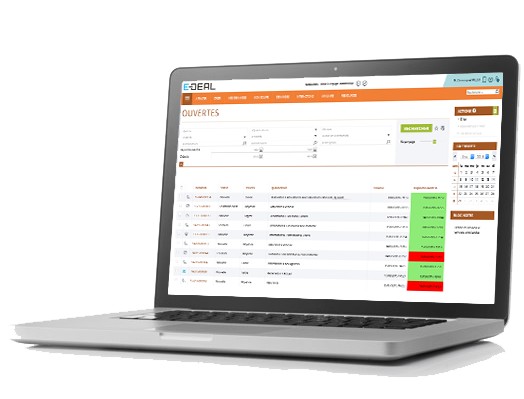 Customer Service
E-DEAL CRM, the CRM software for managing customer relations
Customer service, complaints, after-sales service, commitment to customers, the E-DEAL CRM software helps to improve customer satisfaction and generate customer loyalty.
Resolutely multi-channel, this solution supports mail, in-store visits, calls, e-mails, chat and messages posted on social networks and in forums. With its alert system, users are able to monitor service commitments.
For more information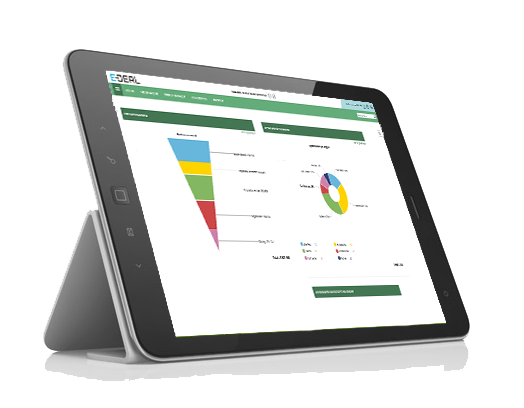 Management
E-DEAL CRM, the Business Intelligence solution tailored for managers
Sales activity reporting, customer service KPIs, marketing trends, etc., E-DEAL CRM helps managers monitor team performance.
Production of charts, creation of dashboards, data insights, E-DEAL CRM provides business intelligence tools.
For more information